[
<<<
]
Sightseeing flights

Enjoy a ride over the most beautifull landscape of our planet. Visit with our airline places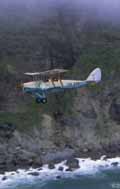 you think you know - and you'll see that you have not yet discovered all the beauty of earth's landscapes.

Our experienced pilots will bring your flying experience to a new level, a new and formerly unknow height.
Cruising along the norwegian shore
Take an evening trip from ENTO, flying along the coastline - and enjoy the stunning visuals.
See the myriads of small islands, rocks in the sea, fly low over the travellers, bringing back home their fish load.
Valley hopping in Switzerland
You might think that during your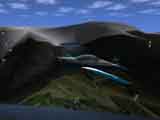 last winter holidays in switzerland you have seen all the beauty of the mountaneous country. We will proof you're wrong... Flying low in one of our specialised aircrafts will show you beautiful valleys, small rivers flowing gently through the steep creks, wonderful color contrasts when flying down the valleys, onto the lake district of central switzerland.


Glacier landings in Norway and Switzerland
Weather you want to go skiing or simply enjoy a night in an igloo, our crew

has prepared a couple of exciting adventures. We can fly you to any place where an aircraft can land. Experience a virgin snow field for your downhill drive, enjoy the silence and the beautifull sky when sitting in front of your igloo late in the evening.
Our pilots all are certified mountain and glacier pilots. We are the most versatile airline flying in special areas, and we have built and maintain a couple of special grass stripe runways in hidden places where you can enjoy the beauty of various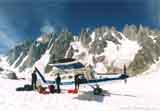 landscapes.
Our glacier landings are events that you will never forget, and talk about to your grand childs.
Standing on a glacier is one of the most exciting adventures, only surpassed by a night in an dESPair igloo.



Hot springs and geysirs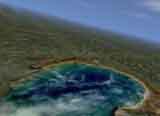 If you never have seen a geysir or a hot spring, our hot spring sightseeing tour is just perfect for you. We are visiting the most beautiful geysirs in europe, and it's up to you to choose where we shall land and where we perform a low altitude fly-by.
Some hot springs are perfect to take a bath, some are so hot that we can cook our lunch saussages in them. dESPair flights guarantee a maximum of enjoyment.

Adventure flights
You are looking for an exceptional trip? Not a simple flight,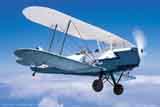 not only a nice view - action and adrenaline is what you need... then we welcome you on one of our adventure trips all over europe. Each dESPair hub has some special adventures for the local area. Choose between trips in a bi-plane, a low altitude flight over a given area, or the exciting sightseeing in our open aircrafts.

You won't forget those trips - we guarantee for this. Yet, all our trips are perfectly secure, since our crew and our fleet is up to date with knowledge and equipement. We don't play on the unsafe side, yet you will get a flying experience you will never forget.


dESPair is your favourite sightseeing partner.




(Igloo night with dESPair)